De Pere Air Conditioning Services
Your air conditioner is a major household asset and deserves expert service from industry-trained professionals. We offer affordable, preventative air conditioner tune-ups that keep your system running like a well-tuned car. You'll experience a more robust performance and greater longevity for a great deal less than it costs to replace a poorly maintained AC system. We serve those in De Pere and the Green Bay area, so contact us to learn more or schedule an appointment.
Why call Van's Heating & Cooling for air conditioning service in De Pere?
All our technicians are background checked and certified on all major makes and models of AC equipment.
Our prices are competitive, but our quality is uncompromised.
We are your neighbors and in this business for the long haul. That means delivering a service that makes you smile.
Many of our new customers are referrals from existing customers.
Expert AC Installations and Replacements
Replacing or installing a new AC sounds like a hassle, but it doesn't have to be. When your comfort is on the line, our team will work efficiently to ensure you can stay cool throughout the hottest days of summer.
Signs that it is time for a new AC unit include:
A lack of cool air blowing from your vents
A unit that cycles on and off repeatedly, or one that will not turn on at all
A system that is more than 10 years old, or that is poorly maintained
The presences of odd smells or annoying noises when you turn your AC on
Rising utility bills, indicating your AC is working harder to cool your home
These are just a few of the issues to be on the lookout for, but there are many more that could be present. If you suspect problems with your AC, or if you are ready to upgrade to a more energy efficient model, which can save you money on your monthly energy bills, contact Van's Heating & Cooling. Our friendly AC professionals can expertly diagnose the issues and provide recommendations that fit your home's needs and budget.
Should I Replace or Repair My AC Unit?
There are many things to consider before purchasing a new air conditioning unit. Here are a few points to consider before moving forward with your decision:
Is there a safety hazard? If so, it may make the most sense to replace it - especially if the repair work will be both costly and temporary.
How old is your existing AC unit? If it's nearing the end of the estimated lifespan, it may be more sensible to replace the unit rather than repair it.
Is the unit effective? If a solution to repair a younger AC unit is simple, a repair may be the way to move forward. However, if it is more complex and on a older unit - replacement could be indicated.
Our team of expert HVAC technicians are prepared to help you explore the best option for you. Contact us to schedule an appointment and learn more about our services in Green Bay.
Call (920) 663-6086 or contact us online now for a free estimate!
Follow These Simple Steps to Comfort
Learn Why We're Your Best Choice for Heating & Cooling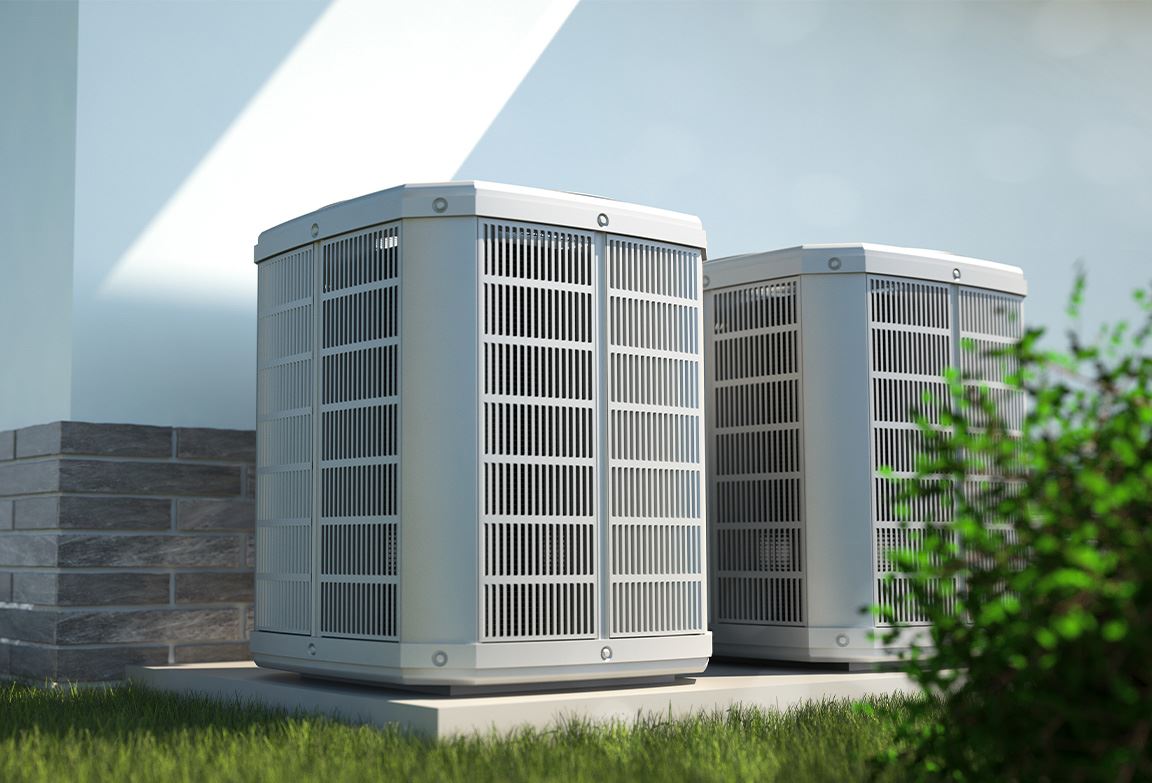 Request a Free Quote

Call (920) 663-6086 or contact us

online

to request a free estimate.

Schedule Your Service

Our team of technicians will get to work on your repairs, tune-up or installation as soon as you are ready.

Get Comfortable

We'll expertly install or repair your system so that you can enjoy the comfort of your home.
Premium Air Conditioning Service Tailored to Your Needs in Green Bay & Northeast Wisconsin
Our hiring process is stricter than industry standards because we know this is a people business. You want service from a technician who can explain exactly what needs to be done and what your best options are – and why. Our techs are responsive, experienced, and have truly seen it all. That's why they will tailor your AC service to exactly what is needed, and no more. We know what Wisconsin's high humidity can do to your AC, even when the unit is turned off during cooler weather.
Our service takes this into consideration and the same AC maintenance plan we offer you has kept many of your neighbors' AC systems running years beyond the warranty period. If you have an emergency, we'll be out right away, no matter the time of day. You can trust our team of technicians to work quickly, efficiently, and to respect your home, your time, and your budget.
Call (920) 663-6086 or contact us online now for a free estimate!
"he tech did a wonderful job of diagnosing the problem but could not get the replacement part until today. He even offered to go back to the shop and get us a couple of space heaters to use for the evening!"

Craig